Part 1: Image
Size: 1000 x 500 pixels (width x height)
Format: PNG or JPG
Border: Border is needed for any edge where the background is white, to set it apart from our white email background.
Link: Let us know which URL to link the image to, and we'll connect them on our end.
Recommendations: Emphasize 5 to 8 words of text in a large font. Most readers are on mobile devices, so small text will be illegible. We advise against crowding the image with contact information, and advise that you instead encourage click-throughs via the supplementary text. Contact information can be found on your website.
Part 2: Supplementary Text
Below the image, we include a max-25-word blurb, plus a text-based link of 2-to-4 words.
Formatting: No special formatting will be used in the supplementary text (No Bold, Italics, ALL CAPS)
Punctuation: No more than 1 exclamation point (!) in the text
Link: Only one text-based link may be used. It does not need to be the same link as the image link, though it can be (and usually is)
Examples: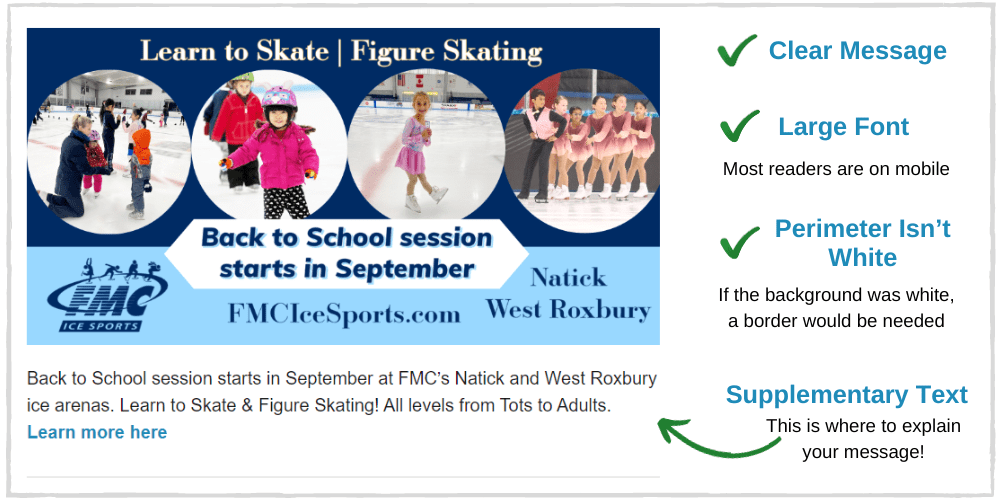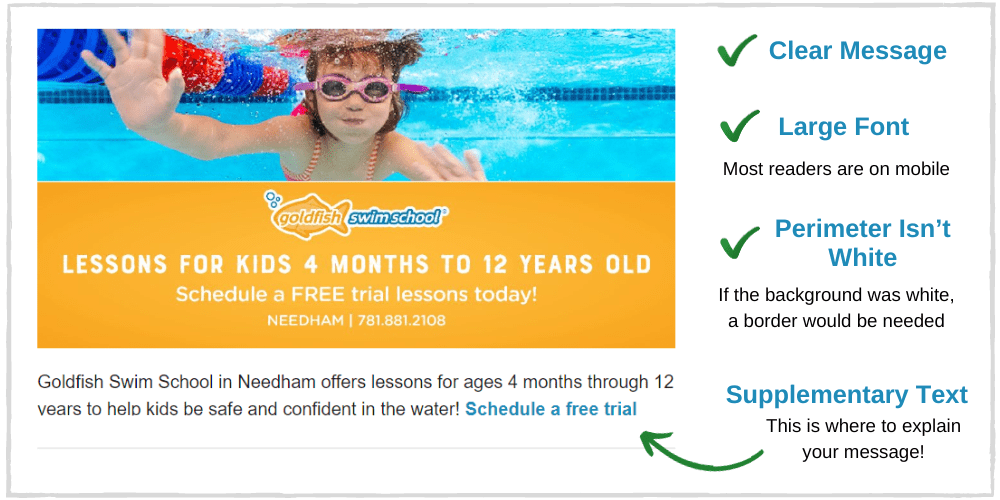 More Examples in Context:
Design Process
We recommend the free online tool canva.com for DIY design (please see our basic instructions).